[ad_1]

From simple birthday celebrations decades ago to stylish food popups in recent months, the wizened 100-year-old rain tree outside The Conservatory has witnessed a flurry of events. With its stout, twisting branches and a head full of green leaves, it has been an integral part of this space. "We really wanted to include the tree," says Akhila Srinivas, who started The Courtyard, a 6,000 square feet event space, in 2018. The Conservatory on the second floor is the latest addition that was added last June. A flight of steep, green steps lead up to this 1,800 square feet haven that is filled with natural light, tall, cheerful potted plants, and chandeliers hanging from the ceiling. There is a lot of greenery all around. The verandah enveloping this room is bustling with plants as wide in variety as the events held here. It overlooks a green courtyard with a coffee table, catered to by Mannheim, the coffee shop on the ground floor.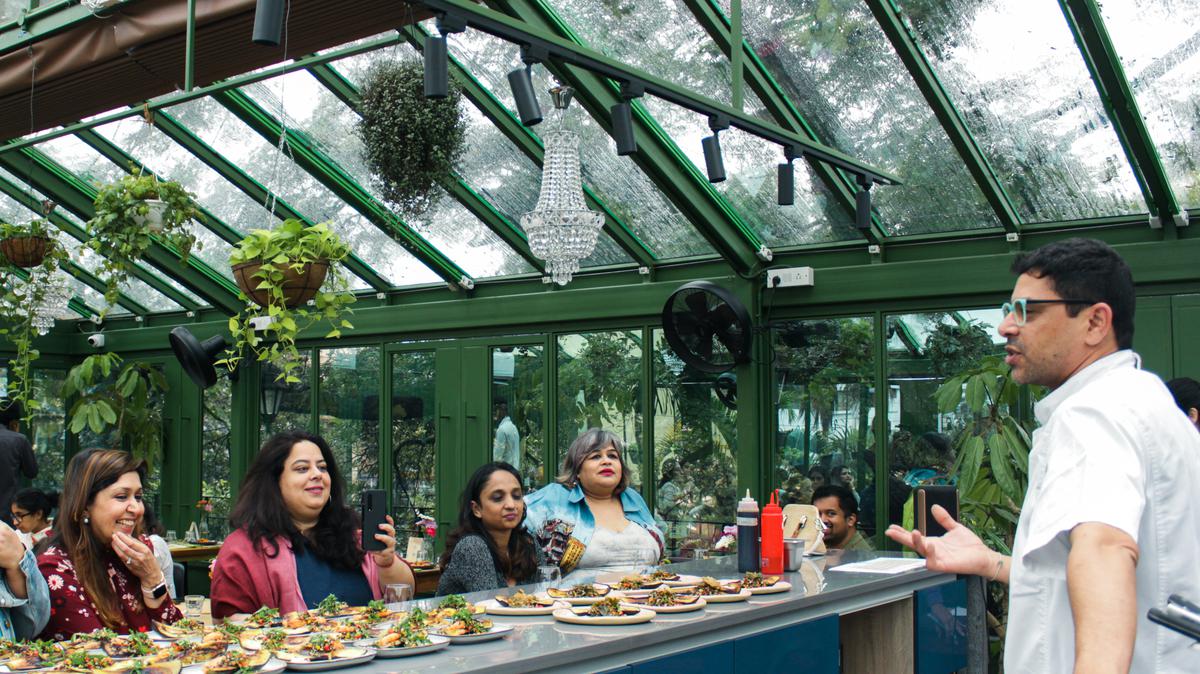 The Conservatory looks like a glass house. "We are right up the road from Lalbagh which has a very beautiful glass house modelled after the Crystal Palace in London. It's a huge piece of horticulture that Bangaloreans don't seem to care much about. So, our place is an ode to horticulture and our way of paying homage to Lalbagh," says Akhila, an architect and urban designer of the house that happens to be her grandmother's home from the 1940s. The garden area has been converted into a multi-tiered event space, and the old structure still remains and is used as an office and store.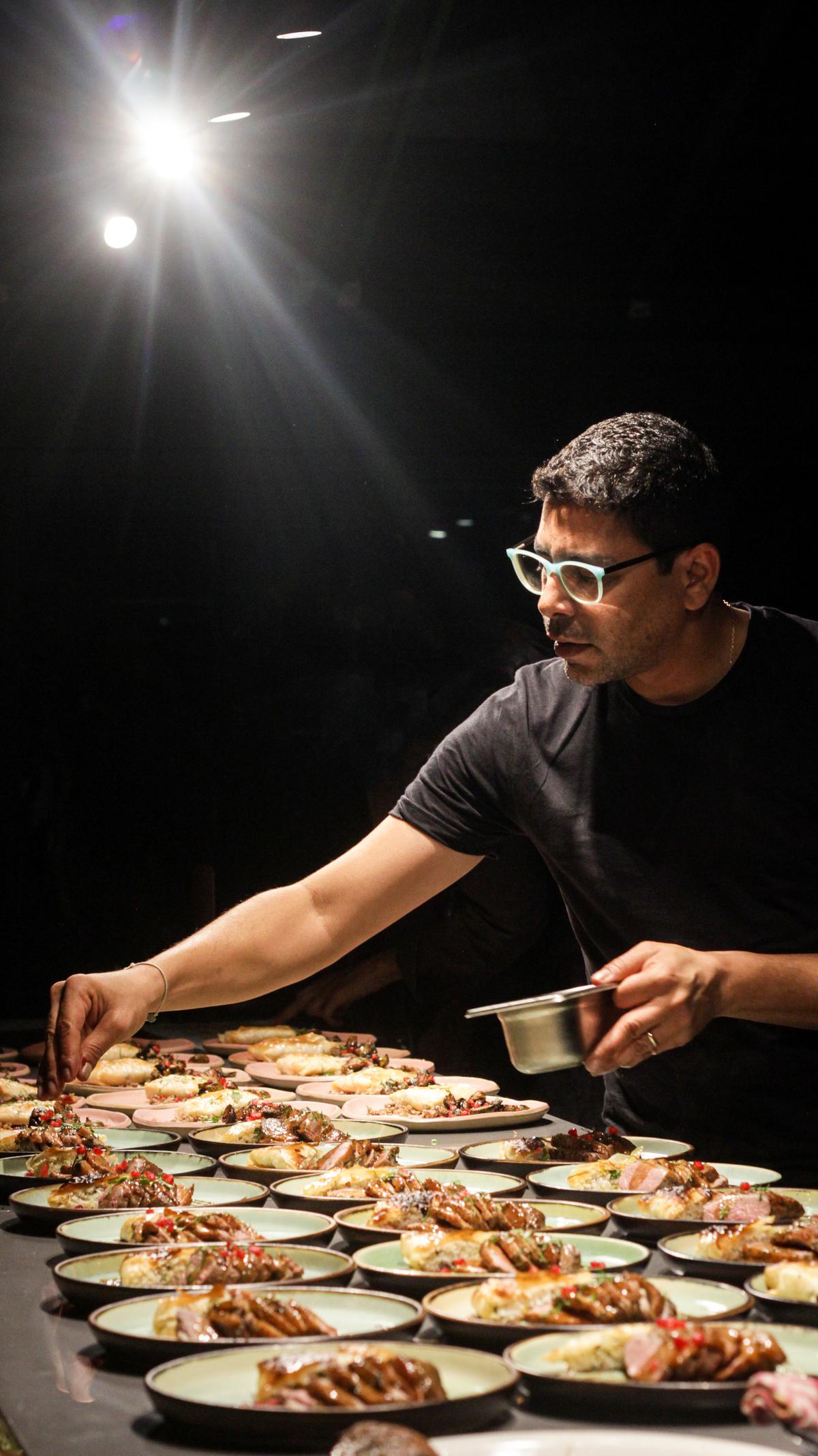 A cultural experience
Made of glass and metal with terracotta flooring, the space is modern, chic and yet has a rustic vibe. 
The idea behind the Courtyard is to be a public space that gives importance to high quality arts and culture. The Conservatory is a natural extension of that and focusses mainly on food, explains Akhila. "Because it's a glass house. there's not much you have to do with the interiors. Any event that happens here looks like it was made for it," she adds.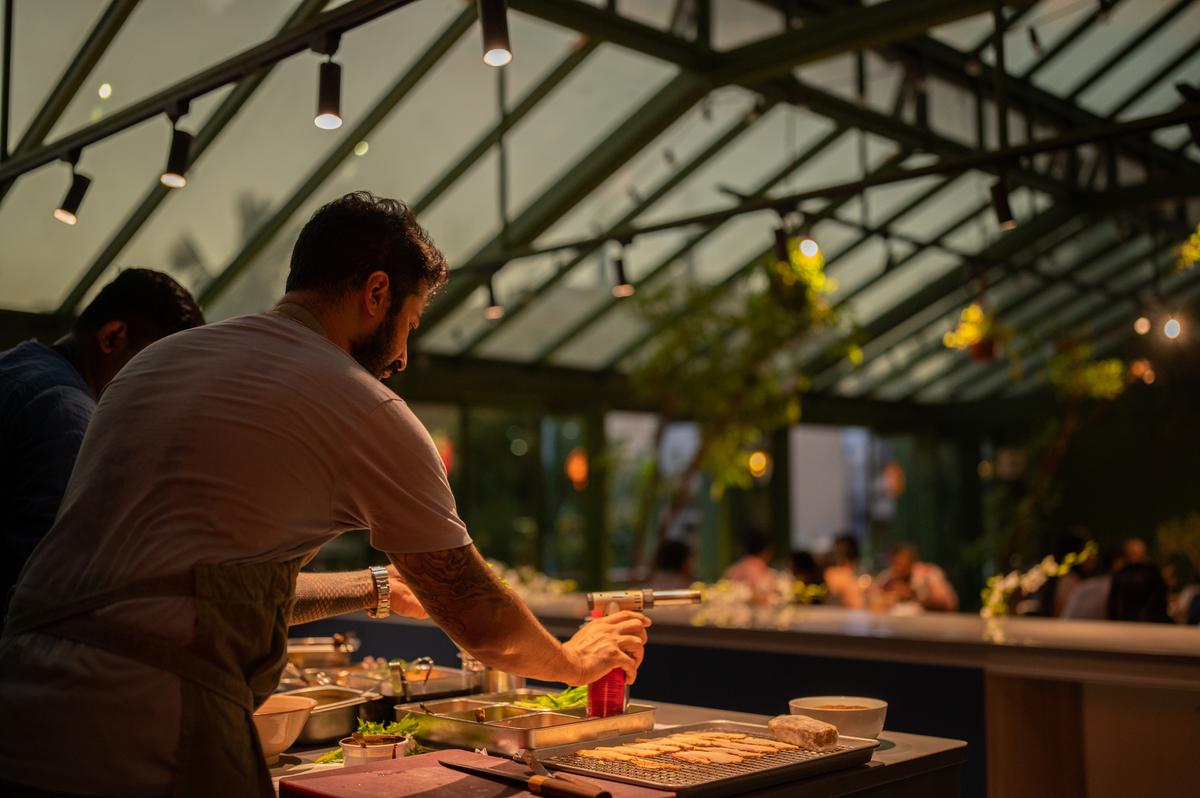 So, the ground and first floor give space to artists for arts, talks and performances, while the top floor is to shine light on chefs and makers of food. "Food and what stories you tell through them is quite a big narrative now," she adds. Events revolving around food are popular too with six to eight taking place in a month. The space can hold around 30 people for a seated event, otherwise it can accommodate up to 60.
The pop-up scene
So far, the venue has played host to a tapas event, where the space was set like a tapas bar; a Thai breakfast popup; a Sri Lankan food experience by Chef Anumitra Ghosh Dastidar, the Naru noodle bar popup by Chef Kavan Kuttappa. Out of towners like Bombay Canteen, Mizu, Chef Viraf Patel have also presented their culinary art here.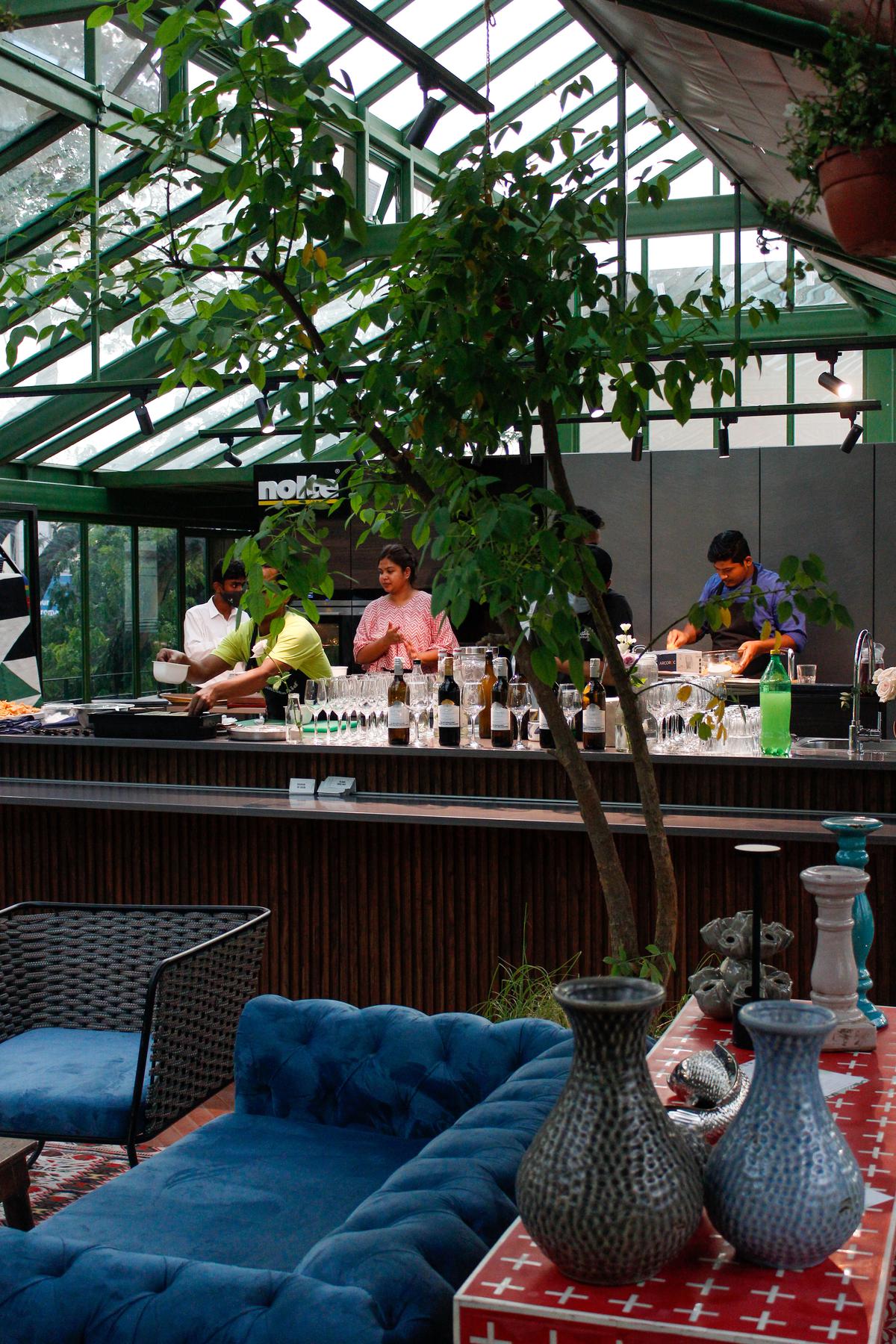 The last few months have proved that there is a real penchant for new experiences for food. In fact, the first day of this year also began with a pop-up featuring Italian desserts paired with high quality coffee. Guests are curious and more invested in experimenting and understanding what goes into creating a dish. "They want to watch the chef work and serve them right there. Because otherwise the creation process mostly has been behind the wall." More chefs are reaching out to The Conservatory, to serve the audience that it has. Some of the events are curated by the in-house team, some are done by chefs or other food enthusiasts. It's often booked for private events too. "Some clients who attend public events here, get ideas and want to do something similar for their private event," she says, adding that there is so much exchange of ideas.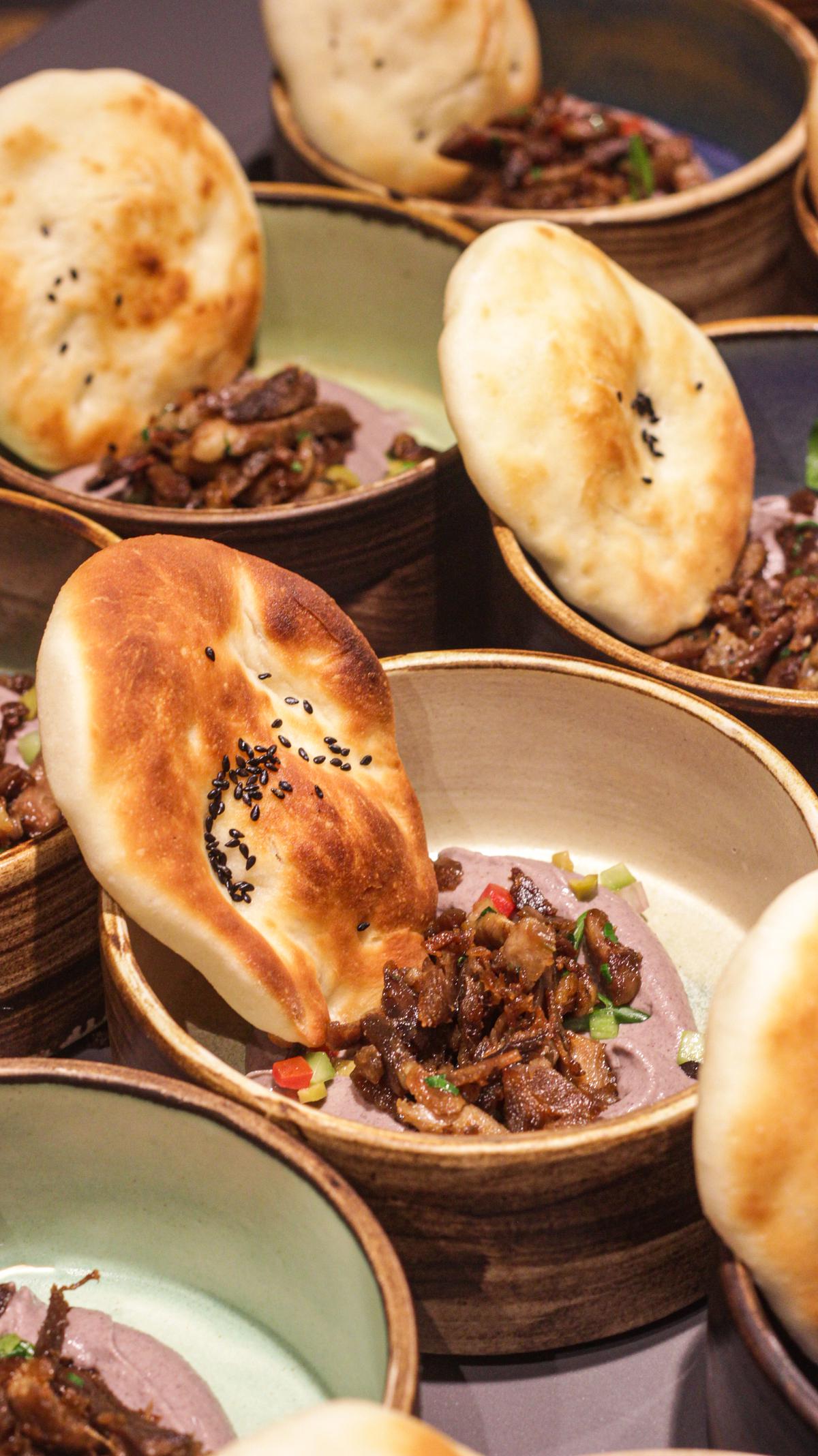 At the heart, it is really about building a community, says Akhila, adding that it has been heartwarming to see how people have made this space their home away from home. She is pleased to see so many people coming back event after event. "The community is being built both from the side of the consumer as well as the creator."
[ad_2]

Source link