Alliance Francaise de Madras' gallery space ESPACE24 is revelling in its new sheen. A couple of additions (read: makeshift white walls with wheels) gives the large space the structure of an easy maze. Surely, a welcome deviation from the linear narrative that most galleries in the city subscribe to. It is perhaps not the plain walls themselves, but what hangs on them that gives the space its maze-like character. Right now, Cholamandal Artists' Village's Bhagwan Chavan's bold, almost-hurried strokes and heavy splotches of colour in the backdrop, complement the white cube. Though Chennai is his home, Bhagwan is showing in the city after more than a decade.
Titled [email protected], the series of abstract paintings is pegged on 75 years of independent India: an interesting look at how abstract expressionism tries to comment on a concept that is anything but abstract; an event, the reality of which unfolds every second as we make developmental strides, as a country.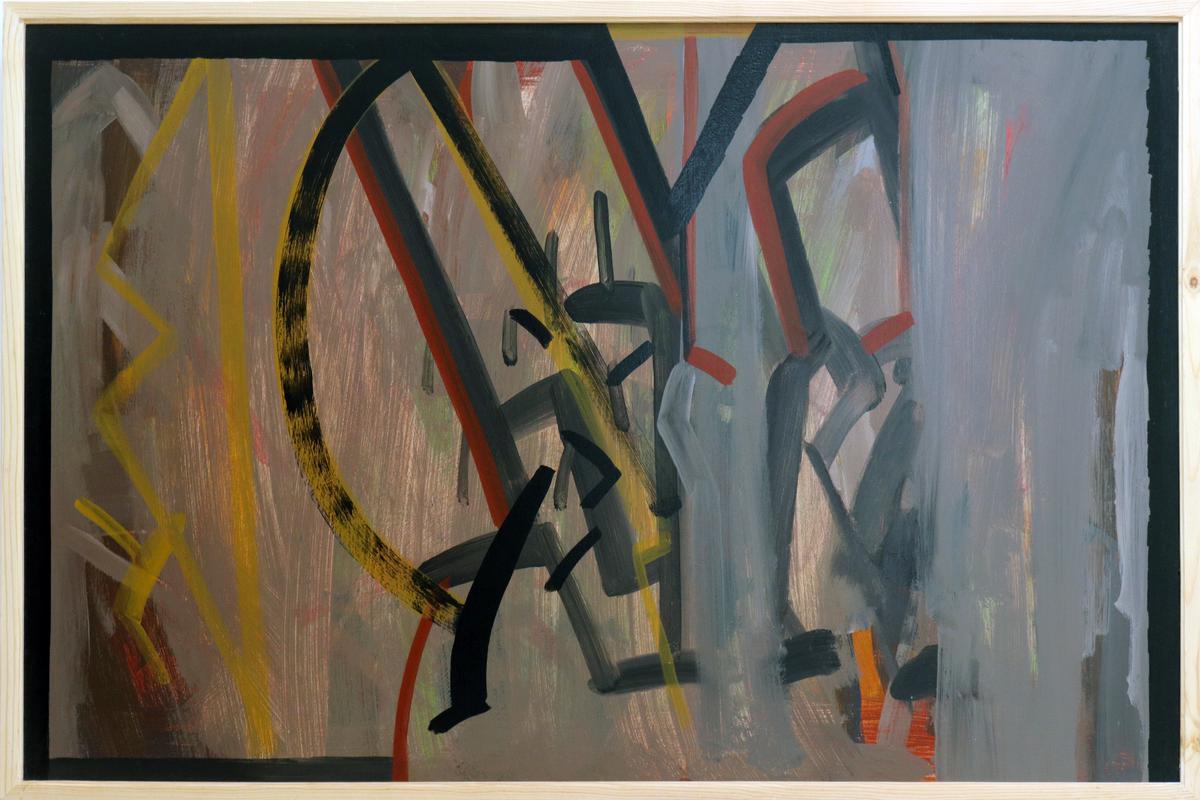 How can something as tangible or visible be brought onto a canvas? While observing how the country celebrated 75 years of independence, Bhagwan says a friend suggested a series that could potentially be born out of the idea. "I started with canvases the size of the Indian flag, 3ft by 2ft. That's the first restriction I gave myself. Then I moved on to scribbles, and forced myself to work on it," says Bhagwan.
The idea of freedom and its antithesis is what Bhagwan played with. While how far the country has come since independence formed the crux of his work, he weighed himself in comparison to Covid warriors, and their relentless work at a time when restrictions were the norm. As an artist, in the comfort of his studio, he felt guilty that he had so much freedom. The only restriction he faced was to complete the series he started.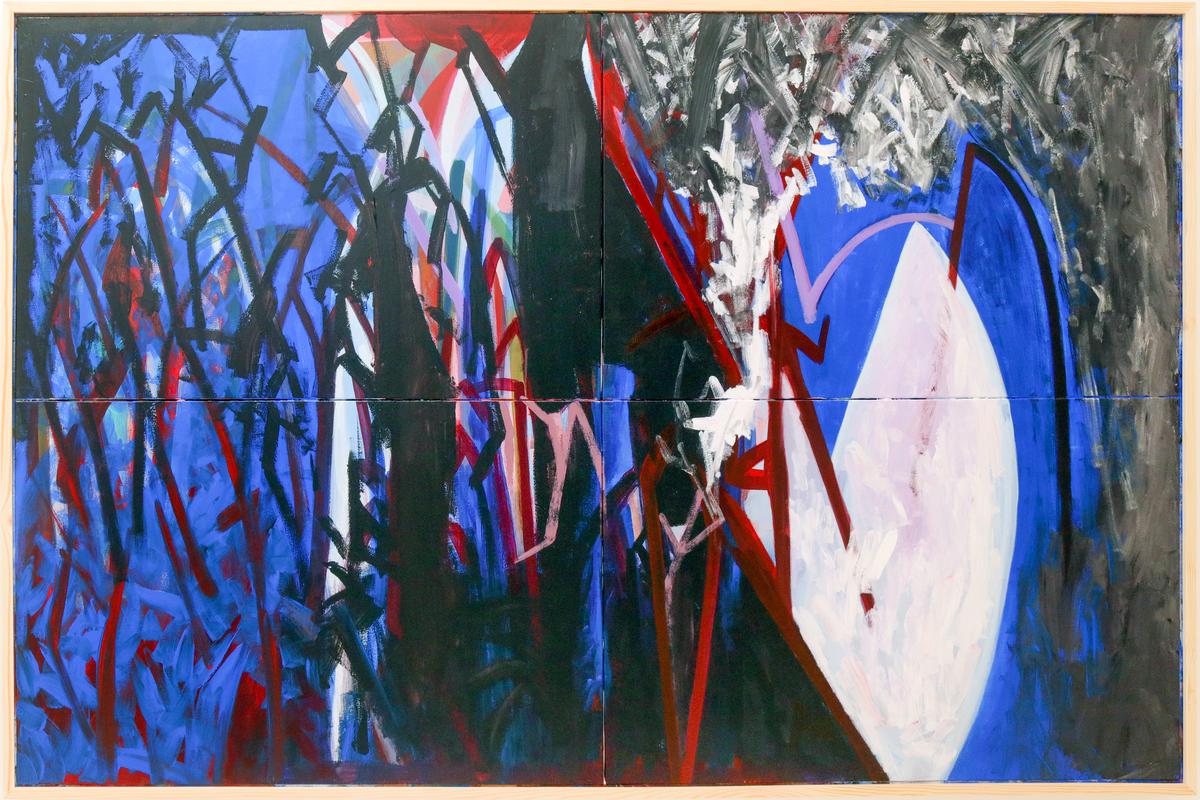 "Till I completed these 75 paintings, I decided that I would not touch any other canvas." The only deviation, if one could call it that, was to do larger works as a compendium of the flag-sized canvases.
He points to how moonlight shadows inspired some of his charged strokes and negative spaces. "Right when moonlight falls through the canopy, and the wind blows gently, you see a jerk. This inspired my patterns." Reflections, especially on water, also make their way to his canvas, adds Bhagwan.
"One cannot 'plan' abstraction. You approach the canvas and react. It's not easy to touch that space, a blank space scares me. But when you are in the canvas, a dialogue begins," says Bhagwan. The colours are made on the palette itself, he adds. He breaks it down further: "You are only the brush's messenger to the canvas. The strokes you see show one's struggle with the canvas. Sometimes it also throws you out. We speak a strange language," he smiles.
The show will travel from Chennai to Mumbai and then Delhi, around August and will conclude with the completion of the 75th year of independence.
[email protected] will be on view till March 12